News
Japan and Australia cooperate on fintech
23 June 2017
The Japan Financial Services Agency ('JFSA') and Australian Securities and Investments Commission ('ASIC') today announced the completion of a framework for cooperation to promote innovation in financial services in Japan and Australia.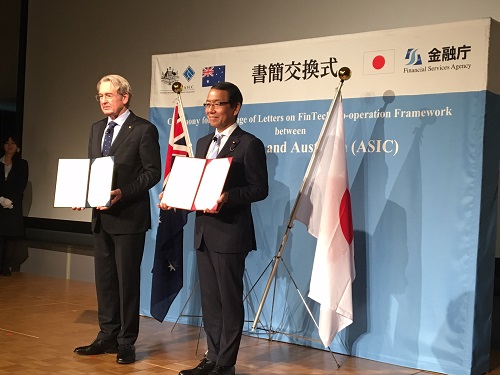 ASIC commences consultation on proposed guidance on crowd-sourced funding
22 June 2017
ASIC today released two consultation papers proposing guidance for public companies and intermediaries (i.e. crowd funding platform operators) to assist them in using the new crowd-sourced funding (CSF) regime commencing on 29 September 2017.
Crowd-sourced funding regulations
21 June 2017
The Government has now made and published the crowd-sourced funding regulations.
ASIC will shortly commence consultation on regulatory guidance for:
intermediaries seeking to provide CSF services;
companies seeking to raise funds on a platform of a CSF intermediary
Stay tuned for further announcements.
Hong Kong and Australia seal agreement on fintech cooperation
13 June 2017
The Hong Kong Securities and Futures Commission and ASIC have signed a Co-operation Agreement which provides a framework for cooperation to support and understand financial innovation in each economy.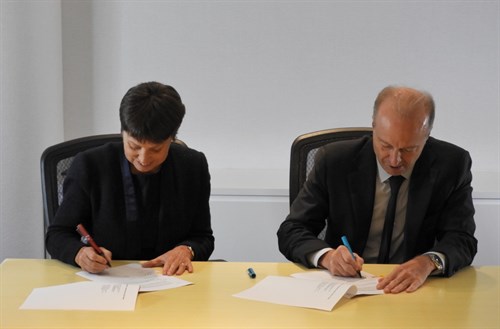 ASIC survey offers snapshot of marketplace lending in Australia
1 June 2017
ASIC today released a report on its first survey of various participants in the marketplace lending industry and our broader activities relating to marketplace lending.
ASIC proposes next steps on regtech
26 May 2017
ASIC will establish a new regtech industry liaison network, conduct a number of new technology trials using regtech applications and establish a 'hackathon' later this year to help identify roadblocks to the successful and rapid take-up of the sector.
The initiatives are among a range of proposals covered in Report 523 ASIC's Innovation Hub and our approach to regulatory technology, released today, covering ASIC's approach to regtech and inviting feedback from the sector and wider industry.
ASIC signs fintech Co-operation Agreement with OJK to promote innovation in financial services
21 April 2017
The Australian Securities and Investments Commission (ASIC) and Indonesia's Otoritas Jasa Keuangan (OJK) have entered a Co-operation Agreement to promote innovation in financial services in their respective markets.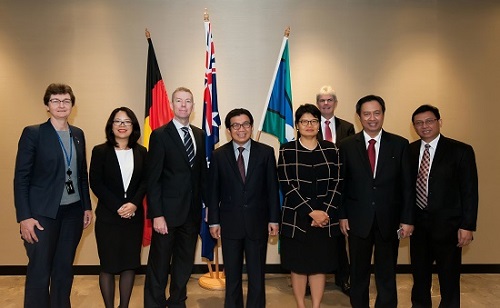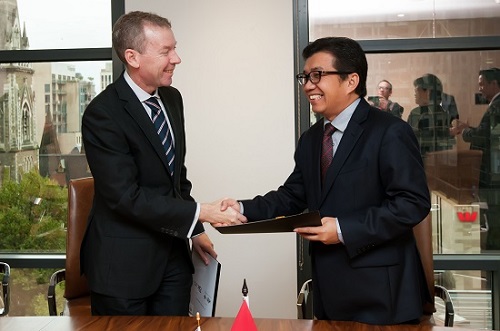 The future of fintech and regulation
21 April 2017
ASIC Chairman Greg Medcraft addressed the British Australian Fintech Forum 2017 on how ASIC is supporting fintech and innovation while ensuring trust and confidence in the financial sector.
ASIC's regulatory sandbox
19 April 2017
ASIC Commissioner John Price delivered a presentation to the Perth Fintech Meetup on what ASIC is doing in the regtech space, and explained the regulatory sandbox.
Read the speech and view the presentation slides (PPSX 1.1MB)
New crowd-sourced funding (CSF) website content
3 April 2017
With the crowd-sourced funding (CSF) legislation receiving royal assent last week ASIC has published new website content dedicated to CSF. The CSF regime takes effect from 28 September 2017.

The new webpage includes information about the regime for potential CSF intermediaries and companies that may raise funds through their platforms. The page also provides information on what ASIC will be doing during the next few months in preparation for the regime.

After 28 September 2017 ASIC will be able to accept AFS licence applications forms from entities wanting to providing CSF services.  
ASIC extends the relief provided for business introduction services
29 March 2017
ASIC has extended Class Order [CO 02/273] Business introduction or matching services [CO 02/273] for two years. The class order was due to expire (sunset) on 1 April 2017.
[CO 02/273] gives conditional relief from the fundraising, financial product disclosure, hawking and advertising requirements in the Corporations Act (the Act) that would otherwise apply to a person making or calling attention to offers of securities or interests in a registered managed investment scheme through a business introduction service.
Distributed ledger technology (blockchain)
20 March 2017
ASIC has released an information sheet on evaluating distributed ledger technology (DLT), also known as blockchain technology.
---
For older news, visit the Innovation Hub news archive.