Showcase presentations - session two
Checkbox
Presenter: Evan Wong, Co- Founder & CEO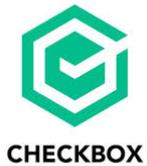 Checkbox is a technology start-up that enables experts to transform complex regulation into easy-to-use software in the cloud, without a developer. The no-code platform supports the digital transformation of regulation through the use of drag and drop to introduce and link elements together, as well as interactive decision trees which produce automated documents. Checkbox was awarded "RegTech of the Year", and was winner of the Westpac Innovation Challenge.
Data61
Presenter: Professor Guido Governatori, Legal Informatics Team Leader, Data61, CSIRO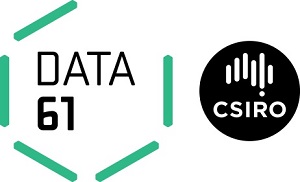 Computation Law at Data61, CSIRO (Regulation as a platform): Data61 will present research and work to create a computational law platform to provide free and open access to legislation and regulation via public APIs, which will allow users to access the database of (endorsed) logic rules and a reasoning engine to process rules and data into accessible digital logic.
Red Marker
Presenter: Matt Symons

Artemis is a software solution that identifies potential non-compliance with regulatory obligations:
Artemis uses machine learning and natural language processing to enable real-time risk detection
For each identified non-compliant event, Artemis delivers both a tailored risk rating and a micro-learning module
In this way Artemis helps regulated entities transition from point-in-time audits towards continuous automated reviews of all client interactions
In this way Artemis supports a culture of compliance by

identifying non-compliance before it negatively impacts customers
systematically identifying skills gaps in client facing employees
remediating those skills gaps with contextually relevant micro-learning.
RegBot
Presenter: Adolfo Pando-Molina, CEO

RegBot is a technology that allows financial entities to be fully compliant with applicable regulation in real time, with no interpretative uncertainties or analysis bottlenecks. Like a virtual compliance expert sitting next to traders and compliance officers, RegBot ensures that regulatory obligations are fully monitored and met at all times, eliminating the need for unnecessarily conservative business policies that restrict business opportunities.
Verifier
Presenter: Lisa Schutz, CEO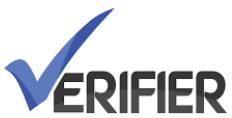 Verifier is an online proof of income solution that puts people in control of their data and is built on privacy by design principles. Verifier delivers income proof by enabling people to access either super guarantee or payroll data, without asking them to share banking portal user names and passwords. Verifier accesses data via API and as such the income proof is delivered rapidly, enabling faster loan processing and less hassle for customers and lenders.