ASIC Indigenous Outreach Program Newsletter - Issue 1 - December 2016
A free newsletter about the work of ASIC's Indigenous Outreach Program (IOP) and updates in financial services and consumer protection for Indigenous consumers.
Contents
ASIC's Indigenous Outreach Program
ASIC's Indigenous Outreach Program (IOP) supports Indigenous people to be confident and informed consumers when making decisions about financial services like banking, credit, insurance and superannuation.
We do this by meeting with Indigenous consumers and organisations, promoting financial literacy, looking into complaints about financial service providers and raising awareness about issues affecting Indigenous consumers.
Regulator spotlight: Consumer leases
What is a consumer lease?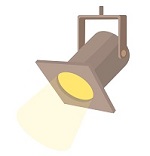 You might know these agreements as rental or lease agreements, or rent-to-buy arrangements.
A consumer lease is a contract to rent things for the home, where the person renting does not have the right to own the goods at the end of the contract term. A lot of people use consumer leases to get household or electrical items and they usually have to make regular payments to the lease provider under the agreement.
Why do consumers enter consumer leases?
There are various features of consumer leases that make them appealing to consumers, including:
low regular repayments
goods may be obtained immediately
goods seem more accessible ('we come to you')
goods may be upgraded over the term of the lease
available for 'high credit risk' consumers (e.g. bad credit history, low income).
What are some issues with consumer leases?
Although low regular payments and the ability to get products to your door right away are attractive, there can be a lot of downsides to consumer leases:
very high total cost – can pay 2-5 times the cost of the goods
payments can be over long terms (i.e. 48 months – 4 years)
no ownership over the goods – may be able to make an offer at the end of term, but ownership is not guaranteed
if damaged, stolen or destroyed consumer still has to make payments
item may be second hand
high default and cancellation fees.
What would alert you to problems with a consumer lease?
1. Is the provider licensed with ASIC?
Consumer lease providers should hold an Australian Credit Licence (ACL) and clearly display their ACL number on documentation and advertising.
If you are unsure whether a consumer lease provider has a licence you can check ASIC's registers.
2. Could the consumer afford the payments?
Consumer lease providers must comply with responsible lending obligations. This means they have to:
make reasonable inquiries into a consumers requirements and objectives in relation to the consumer lease
make reasonable inquiries into a consumer's financial situation
take reasonable steps to verify the consumer's financial situation, and
make an assessment as to whether the lease would be unsuitable.
Consumer lease providers are supposed to take these steps to ensure they do not sign up people to leases they cannot afford.
If you have concerns about a client's ability to continue to pay off the lease, request a copy of the lease assessment from the provider. If you still have concerns, contact the IOP.
3. Was the consumer misled about ownership of the goods?
A key feature of a consumer lease is that a consumer has no right or obligation to purchase the goods. In practice, a provider may allow the consumer to make an offer to purchase the goods for a small payment after the lease term, however the provider has no obligation to accept the offer.
The way these contracts work can be complicated and the provider should be explaining how they work to the consumer. Does your client remember what the salesperson told them about the contract?
If you have concerns that a consumer lease provider has provided the wrong information as to who owns the goods made misleading representations as to ownership over the good, contact the IOP.
How to help your client
For concerns regarding responsible lending:
contact the lease provider and request a copy of the assessment (requests for assessments made within 2 years of the lease being entered must be provided within 7 business days, otherwise within 21 business days).
make an application to the lease provider for a hardship variation.
if this does not work, you can also make a complaint to the lease provider's external dispute resolution scheme for a free independent outcome – if you're unsure which external dispute resolution scheme to contact, you can search ASIC's professional registers.
If you have concerns regarding ongoing issues with responsible lending obligations, such as seeing many clients with similar issues with the same lease provider, contact the IOP
ASIC consumer lease highlights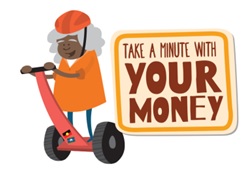 ASIC's MoneySmart has a calculator for consumers to compare the cost of renting with the cost of buying. The rent vs buy calculator is a useful tool to use when considering entering into a consumer lease.
ASIC has recently launched new Indigenous consumer animations in which the humorous Aunty B (pictured above) encourages the mob to stop and 'take a minute with their money'.
The animations deal with three key financial topics: consumer leases, motor vehicles and book up.
Small amount credit contract review and consumer lease review recommendations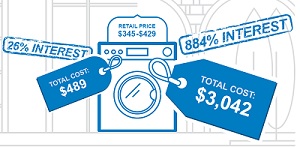 The Government has recently released a statement regarding the review of small amount credit contracts (SACC) laws, including payday loans and consumer leases. This statement provides a brief overview of the key recommendations of the review and how the Government plans to implement the recommendations.
IOP yarns
Outreach – Interview with Jenna Conway-Jones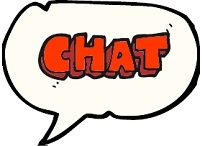 During NAIDOC Week, IOP visited Darwin and Katherine, NT. We followed up with Jenna Conway-Jones to hear more about her work and her experience at the IOP yarning circle.
Jenna is a Financial Counsellor for the Catholic Care Darwin Financial Wellbeing and Capability team. Jenna thinks the most challenging aspects of her role are:
demand for service, with reduced number of financial counsellors in Darwin
remote locations and clients that are in town from remote locations on a temporary or permanent basis have a higher level of difficulty accessing services. This may be everything from contacting clients (limited access to communication services), English often being a second language, or having used different names or spellings of personal details that have been used in the past.
Despite these things, Jenna says that her role is rewarding because of 'the assistance we are able to provide. It is fantastic to see the tangible difference made in someone's life, be that via debt waivers, payment arrangements, access to super entitlements or simply helping them understand their rights.'
Thinking back to the IOP yarning circle, Jenna thought that 'It was a great event. Michael and Matt were friendly, informative, open to discuss issues and wanting to hear the experiences of the sector…It was great to get a clearer picture of the IOP and opening up ways to get assistance/provide information to ASIC in regards to Indigenous clients'.
Jenna also saw the new Indigenous consumer animations featuring Aunty B and says "They were great, a little cheesy but were fun. They gave the important information in simple quick format… We watched the car video which explained a complex issue in an easy to understand manner".
Thanks to Jenna for contributing to the eNewsletter and sharing your experiences.
IOP are keen to hear from your organisation about any issues affecting Indigenous consumers or ongoing concerns in your community. If you would like to host an IOP yarning circle, please contact the IOP.
Meet the IOP: Q&A with Nathan Boyle (Analyst)
Nathan joined ASIC's Indigenous Outreach Program in 2011 and has been with the team just on five years. We asked him a few questions about his role to give some insight into the work of the IOP.
1. What does life in the IOP look like?
'The IOP is involved in all of the work that ASIC does in the consumer protection space with a focus on educating, protecting and assisting Aboriginal and Torres Strait Islander people around the country. The skillsets and experience of people within the IOP make us a really dynamic team and allows us to work on a very diverse range of financial services issues. No two days in the IOP are the same.'
2. What's a typical day look like for you?
'A typical day can involve anything from developing innovative targeted financial literacy resources, investigating complaints about financial services misconduct impacting on Indigenous consumers, working with industry to improve their practices and processes to reduce financial exclusion of Indigenous consumers, to getting out on the ground and working with communities to help them come up with their own solutions to increasing financial inclusion in their community.'
3. What is one of your passions within the IOP's work?
'I'm passionate about access to superannuation for a whole host of reasons – not least of which is the fact that most Australian's have it. It's compulsory for employers to pay superannuation to anyone who earns more than $450 a month. Given that it's compulsory, Indigenous Australians should be able to access their superannuation benefits with the same ease as all other Australians. Barriers to Indigenous people accessing their superannuation have existed for a long time – and many of them have been policy barriers – rather than legislative.'
4. What changes have you seen in the area?
'Through our work, the work of Indigenous consumer organisations like First Nations Foundation, the establishment of the Indigenous Superannuation Industry Working Group, and AUSTRAC's* commitment to assisting industry with these issues, NAIDOC Week saw AUSTRAC release new guidance to industry on acceptable forms of alternative identification for Aboriginal and Torres Strait Islanders that are unable to meet standard ID requirements. This is a significant step in reducing financial exclusion and allowing equitable access to financial services for Indigenous Australians.'
5. What is one thing you wish Indigenous consumers knew about?
'I wish Indigenous consumers all knew that they don't have to be their own doctor when it comes to money problems – there is help available. If you've got a pain in your stomach – no one expects you to figure out what's going on by yourself – they recommend you go to a doctor. I wish people felt the same way about money problems. They can be complex and difficult to resolve, but there are specialist financial counsellors, lawyers and consumer agencies that can help.'
*AUSTRAC is the agency responsible for ensuring the financial services sector is complying with identification requirements under the Anti Money Laundering Counter Terrorism Financing Act.
Until next time, keep up the excellent work - we really appreciate it
And keep an eye out for our next edition which will be available in early 2017, featuring a survey which will provide you with an opportunity to let us know what issues are affecting your clients.
We will also have features on two really important recent Federal Court cases involving book up in the APY Lands and a dodgy Cairns car yard!
If you have any questions or would like to have a yarn about any of the topics above, please contact the IOP.
Contact ASIC's Indigenous Outreach Program
Email: iop@asic.gov.au
Helpline: 1300 365 957